Male Right Angle Front Threaded Bulkhead PCB Receptacle : MTS04-525RA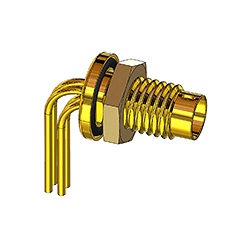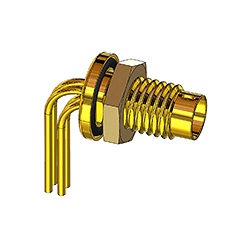 Male Right Angle Front Threaded Bulkhead PCB Receptacle : MTS04-525RA
• Right-angled FRONT threaded bulkhead PCB Receptacle-m with r/a PCB pins
• 4x3Amp machined r/a PCB contacts
• D-cut
• IP67 with Viton O-ring
• gold plated Brass ¼ -28 UNF threaded shell
• EMI/ RFI shielded except back-end
• Weight = ~0.1 oz.
US orders: Delivery: 1 week ARO, subject to prior sale.
Contact Reichenbach International for lower pricing on large quantities and for pricing on International orders.